Zarejestruj się, aby zobaczyć zawartość. To nic nie kosztuje!
Education, Timeframe, and Name of the Era The Enlightenment era began in Europe in the 80s of the 17th century. In Poland, it started in the 40s of the 18th century and ended in the years 1789-1799 with the French Revolution. In Poland, it lasted until the 1820s. The name of the era, "Age of Reason," symbolizes the darkness, superstitions, ignorance, enslavement, and backwardness of the previous era, and the triumph of reason. The best source of knowledge during this time was Linnaeus' classification system, which is why it is also known as the "Age of Philosophers." Key Concepts of the Era The four most important concepts of the Enlightenment era were rationalism, deism, empiricism, and utilitarianism. The tool of knowledge was reason, and the consequences were the negation of religion, rejection of faith in miracles and supernatural phenomena, and criticism of the church. Deism believed that God created the world but did not interfere in its affairs. Empiricism held that reality could be known through experience and experimentation, while sensualism believed that reality could be known through the senses. Utilitarianism held that satisfying individual needs was moral if it brought benefits to society and ensured happiness for others. Atheism was also prevalent during this time. Philosophical Trends The two main philosophical trends of the Enlightenment era were empiricism and critical philosophy. Empiricism held that humans are born as a blank slate and that experience is the foundation of knowledge. People are subject to natural laws, and their judgments are based on reason and experience. Critical philosophy, as developed by Kant, held that knowledge of things in themselves is impossible, and art should be judged by its ability to express ideas. Artistic Trends The artistic trends of the Enlightenment era were Rococo, sentimentalism, and classicism. Rococo was characterized by courtly motifs, light pastel colors, and decorative details. Sentimentalism was a type of emotionalism and landscape characteristic of sentimental literature. Classicism was characterized by symmetry, harmony, and static scenes of mythology or history. Realism and idealism were also prevalent during this time. Theater and Literature The National Theater was founded in Poland in 1765 by S.A. Poniatowski. The most popular plays during the time of Wojciech Boguslawski's directorship were high-ranking comedies. The literature of the Enlightenment era was characterized by didacticism, ideas, entertainment, and education. The literature aimed to promote new ideas, attitudes, and behavior patterns, reform society and the state, and was supported by royal patronage. The most prominent authors of the era were Jean de la Fontaine, Jean Jacques Rousseau, Denis Diderot, Ignacy Krasicki, Julian Ursyn Niemcewicz, Franciszek Zabocki, and Wojciech Boguslawski. Role Models and Anti-Role Models The role models of the Enlightenment era were the enlightened man, who was free from prejudices, a rationalist, a good citizen, a patriot, and a reformer, and the sentimental hero, who was sensitive, emotional, subject to moods, melancholic, fascinated by nature, and living in harmony with it. The Sarmatian was attached to tradition but open to reform proposals. The anti-role models were the fashionable woman, who uncritically followed foreign fashion, lived a life of parties, and spent beyond her means, and the fop, who copied foreign models, uncritically followed fashion, was frivolous, and not taken seriously. Popular Motifs The popular motifs of the Enlightenment era were patriotism, utopia, sentimental love, and Arcadia. Utopia was the vision of an ideal state based on social justice. Sentimental love was depicted against the backdrop of a friendly human nature, with a simple plot, ambiguities, and a happy ending where lovers confirmed their mutual feelings. Arcadia expressed the longing for a reality free from conflicts and the ties that bind humans to their closest environment and landscape, a return to nature and life in close connection with it.
Nie ma nic odpowiedniego? Sprawdź inne przedmioty.
Knowunity jest aplikacją edukacyjną #1 w pięciu krajach europejskich
Knowunity zostało wyróżnione przez Apple i widnieje się na szczycie listy w sklepie z aplikacjami w kategorii edukacja w takich krajach jak Polska, Niemcy, Włochy, Francje, Szwajcaria i Wielka Brytania. Dołącz do Knowunity już dziś i pomóż milionom uczniów na całym świecie.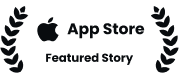 Nadal nie jesteś pewien? Zobacz, co mówią inni uczniowie...
Tak bardzo kocham tę aplikację [...] Polecam Knowunity każdemu!!! Moje oceny poprawiły się dzięki tej aplikacji :D
Aplikacja jest bardzo prosta i dobrze zaprojektowana. Do tej pory zawsze znajdowałam wszystko, czego szukałam :D
Uwielbiam tę aplikację ❤️ właściwie używam jej za każdym razem, gdy się uczę.